Serving the bay area since 1949 in the heating and air conditioning service, we service all makes and models of equipment ranging from small residential systems to large commercial heating and air conditioning equipment.

At AMS we also custom make the wind directional chimney cap (revolving chimney cap) ideal for fireplaces that have a chimney backdraft problem for wood burning fireplaces and gas appliances,for more information contact us.
The stainless steel wind directional caps are made form 1/8" type 304 stainless base and 26ga stainless skins with optional 1/2" 18ga stainless spark arestors 
Contact us for sizes and prices on custom built caps.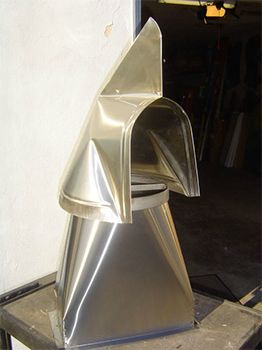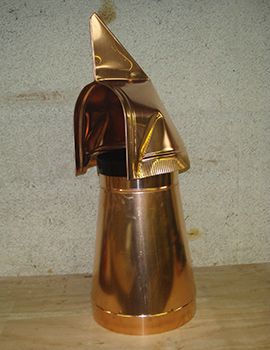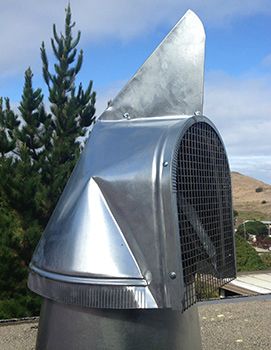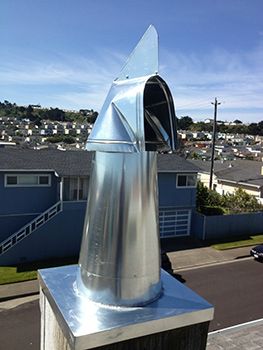 All wind directional caps are availiable in Galvanized,Copper and Stainless Steel materials, in stock sizes 6" to 16" or custom made to order sizes
E-MAIL amscoastsheetmetal@gmail.com
Phone 650-359-3683
Fax 650-359-1006