When the wind passes the chimney, the cap turns away from the wind, resulting in a venturi,(a vacuum draft ) in the chimney to remove the smoke instead of blowing it back into the house. Stopping chimney back draft.
Since the cap is the revolving type no matter which way the wind blows it will always remove the smoke from the chimney flue.

The Wind Directional Cap can be ordered in any size, made to order or in stock sizes from 6" to 18" outside pipe.
Made from 100% type 304 stainless steel for the harsh environments near the salt water, also is available in a strong painted 1/8" hot rolled steel, and 24ga galvanized sheet metal for the mild climate zones.
When ordering the wind directional cap with an adapter

1. We need the outside measurements of your flue for a clay flue and how high it rises from the crown of the chimney.
2. We need the inside measurement of your metal double wall and outside flue pipe.
3. What type of metal you would like it made from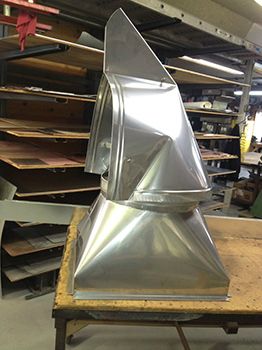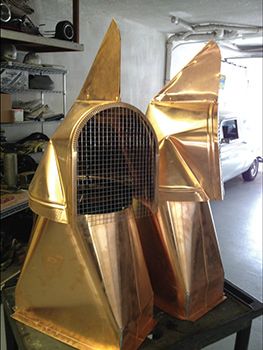 http://www.yelp.com/biz/ams-coast-sheet-metal-heating-and-air-pacifica
//www.facebook.com/pages/The-Wind-Directional-Chimney-Cap/135916726425808